As part of a teacher-training program with titles "Cultivating Anti-Racists and Activists in Kindergarten," "Decolonizing the Minds of Second Graders," and "The White People Way," the nation's foremost accreditation board for private schools is directing educators to adopt a race-centric and Marxist educational program for kids.
According to footage reviewed by reporters, the National Association of Independent Schools (NAIS) organizes conferences for teachers in schools within their network that promote a racially oriented curriculum and grading system and limit parents' access to information.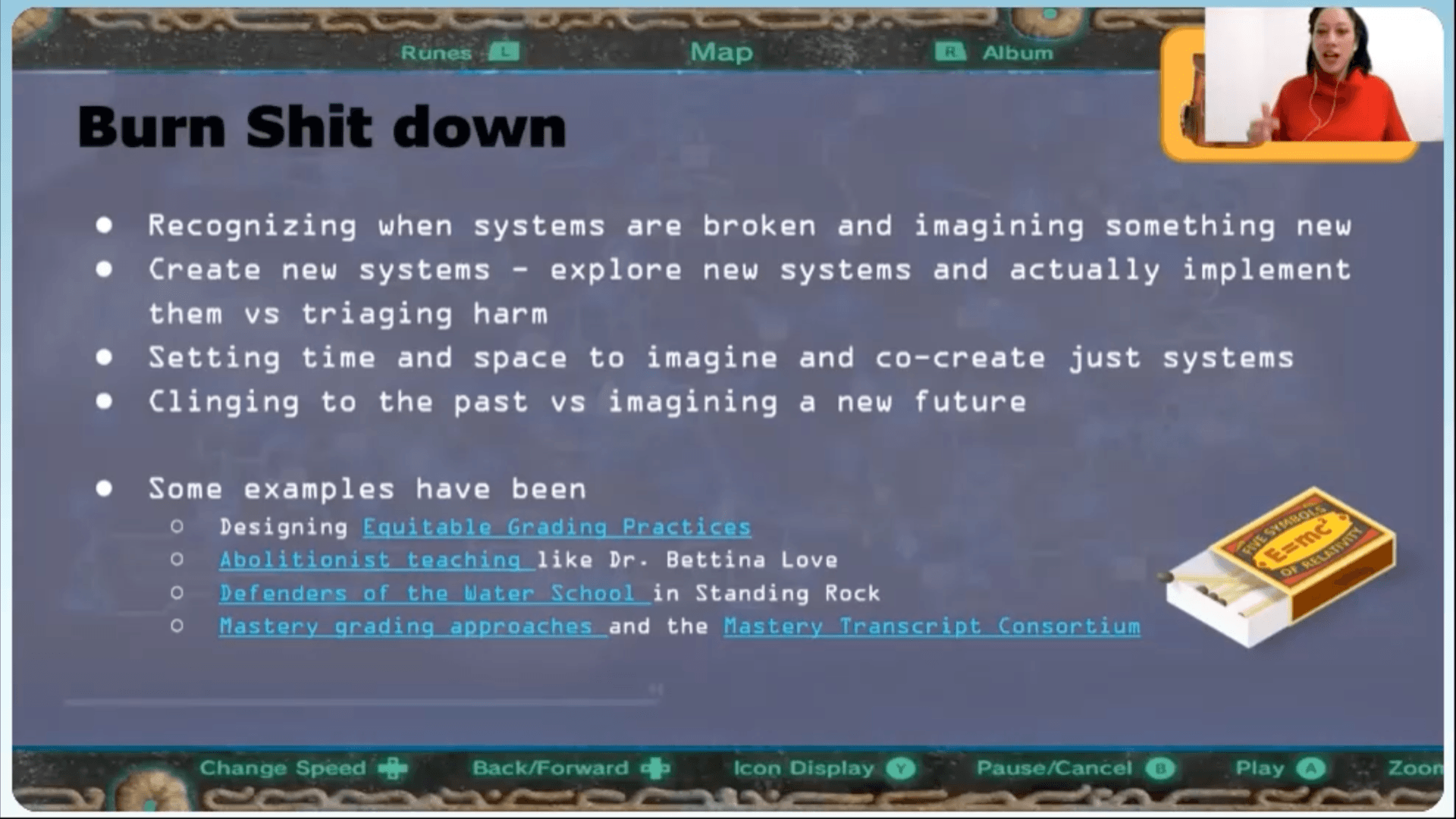 The main conference hosted by NAIS, The People of Color Conference, was founded by "Educational Diversity/Equity Consultant" and former NAIS Director of Diversity Randolph Carter, who says he is a Black Panther.
"The NAIS People of Color Conference (PoCC) is the flagship of the National Association of Independent Schools' commitment to equity and justice in teaching, learning, and sustainability for independent schools," NAIS's website states.
Carter founded a 501(c)(3) non-profit organization called East Ed, his LinkedIn profile indicates, that offers services to schools nationwide seeking to "develop a clear implementation plan that connects all diversity and equity work," according to an archived page of East Ed.
"As both the founder of East Ed and a member of the Black Panther Party, Randolph has devoted his career to promoting equity and diversity in education and communities," his biography stated when it appeared on the East Ed website. "[W]hile at the National Association of Independent Schools, he directed their equity programming and founded two of their signature projects: People of Color Conference and Student Diversity Leadership Conference."
Additionally, Carter is listed as the director of another organization, the Mid West Education Collaborative, that aims "to serve as a resource to schools, colleges, families and agencies and support the establishment of equitable, anti-bias, multicultural environments," as outlined on Mid West Ed's website.
Although Carter has stepped down from NAIS, he is still an active participant in the People of Color Conference he founded. That conference was held in December of last year and featured lectures titled "Decolonizing the Minds of Second Graders," "The White People Way," and "Small Activists, Big Impact: Cultivating Anti-Racists and Activists in Kindergarten."
Video obtained by reporters shows a lecturer providing tools and materials to help educators in the NAIS private school network prepare kindergarteners to become "social justice warriors" during the People of Color Conference a few months ago.
"Kindergartners are natural social justice warriors," the training titled "Small Activists, Big Impact," starts. "And I think if we just build upon the mindset of the kindergartner, that is fantastic, you can get them to do fabulous things in the social justice realm."
"There's a transformation period that happens. Kindergartners and a lot of kids, in the beginning, when they're five and six, the mindset is a very self-centered mindset, right? 'Me, me, me,' just 'me' thinking, right? So we have to think about how can we start with, you know, 'yeah, think about yourself, think about your identity, think about who you are,' and then we're gonna move, slowly move. So, I read this article by Professor Bree Picower, called 'Using Their Words: Six Elements of Social Justice: Curriculum Design for the Elementary [School] Classroom,' and it just was absolutely fascinating, and I thought that would be really helpful for me framing my year about what I hope to accomplish," said the lecturer.
One of the lectures is delivered by a teacher, wearing a bullet-proof vest, goggles, and gas mask, discussing her experiences in the Portland riots. Being an activist "helped me think about my area of influence in terms of being a teacher and how to really push these concepts forward," she says in a paper titled, "Decolonizing the Minds of Second Graders."
"Moving into how it shows up in my classroom, this idea of settler colonialism was something that I started to really understand as a root of a lot of the systemic racism in this country," she continued. "So I want to give you a definition of that; it's an ongoing system of power that perpetuates the genocide and repression of indigenous peoples and cultures. And so, we are settler colonialists, right? We perpetuate that unless we are indigenous to the land that we are on."
According to the speaker, "indigenizing the classroom" may also include avoiding terms that she perceives as "capitalistic," including the word "goal."
"Often in education we talk about 'learning goals' or 'learning targets,' and a part of indigenizing the classroom is also breaking down how … we view our classroom culture. So that word 'goal' to me feels very corporate and very capitalistic … so instead I really would like to flip that and use the word 'intention,'" she says.
One presentation at the 2021 conference featured a slide with the title, "Burn Shit Down," which was led by a vice-principal encouraging educators to "[recognize] when systems are broken and [imagine] something new," like "designing equitable grading practices."